We are  providing professional personalizing service, of course we could help to procure individual components with quality certified  and technical consultancy.
We promise efficient supply process and customer preferable MOQ deals as well.
Silicone rubber
Plastic parts
Electronics PCBA
Computer cables
Membrane foil
Metal parts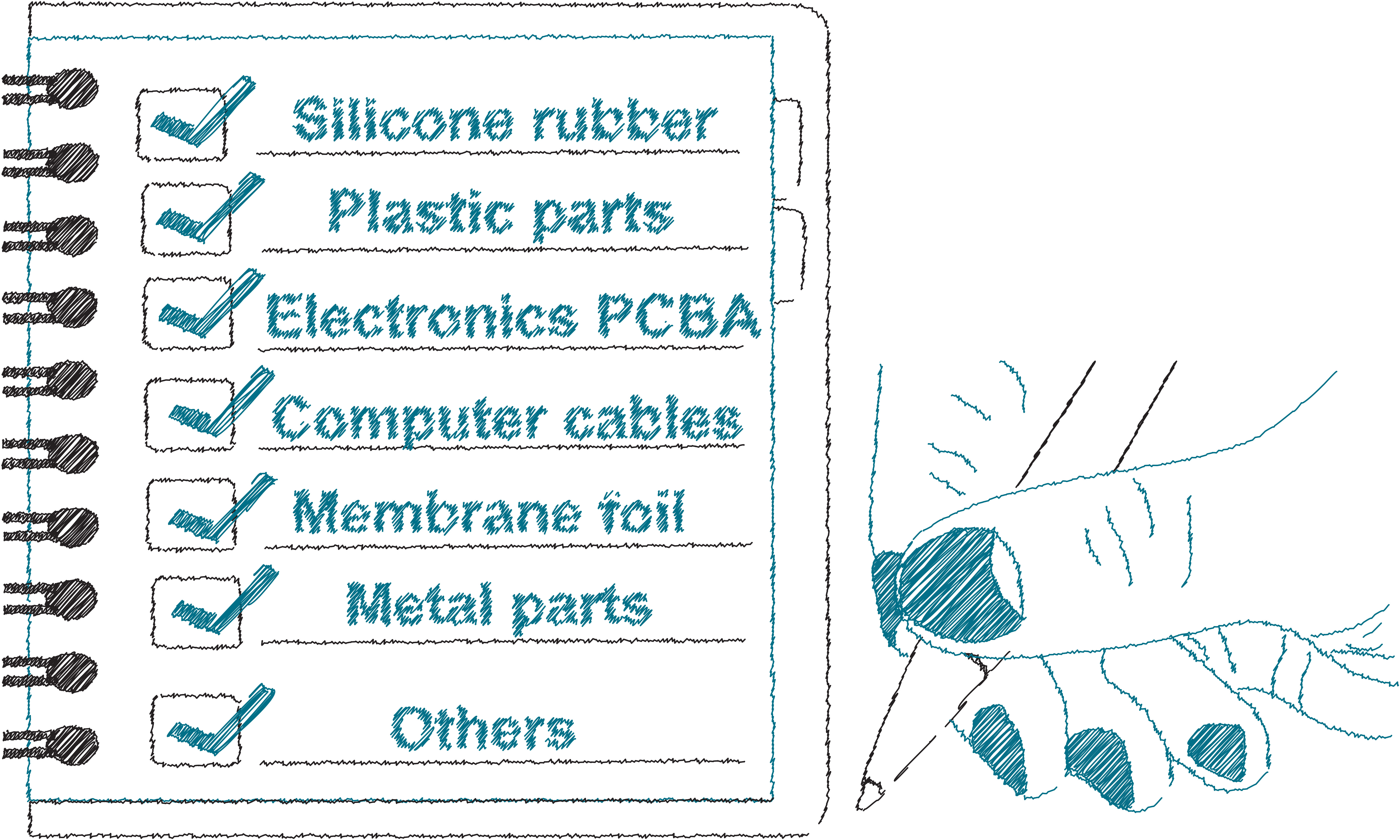 Please contact us for detail information.